Skye & Lochalsh Young Carers
Welcome
Fáilte
Here you'll find helpful information on who we are and what we're all about.
Please feel free to browse and find out what the S&L Young Carers Service offers
and what we get up to!

Happy Browsing!
We're now on Facebook, follow the link to find us
Skye & Lochalsh Community Care Forum SCIO
 Scottish Charity Number: SC 027909
Trees for sale
Golden Yew and Bush Honey Suckle
All proceeds go to Skye and Lochalsh Young Carers  
If interested find out more on the link below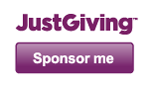 ADOPT AN INTERN
We are delighted to welcome Lucy Anderson as our Fund Raising and Communications Intern.  She will be working alongside young carers for a period of 20 weeks to help us move smoothly into the 21st century media world!  Lucy's post has been part funded by the European Social Fund with match funding from the Scottish Government.  Our sincere thanks goes to these Funders and to HISEZ who are coordinating the management of her post.
Row St Kilda to Skye
Click the Row St Kilda to Skye logo to watch the latest video from Skye Films about Young Carers
We are very pleased to say that S&LYC has been chosen, along with the RNLI, as a beneficiary charity of the fundraising event Row St Kilda to Skye!  Well done to the Row St Kilda team that rowed the 100 miles from St Kilda to Portree!
If you would like to sponsor them for the challenge you can do so by clicking on the button below.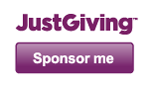 Held Hand Roots
During April 2013, 8 of our members worked alongside Iain Mitchell - Director, Achiltibue Films; Joelle Taylor - Poet; and Vlad - Cinematographer on a film project. The end result was 'Held Hand Roots' and the premiere was held on 5th September at Aros, Portree. Different services within the area and further afield were invited to this screening and the response was extremely positive with a lot of praise for all those involved in the project. The film and accompanying poetry book will be used as a training tool for professionals.